Wolfpack Home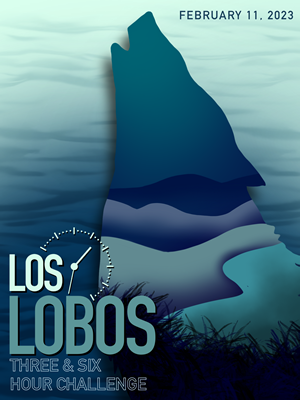 Los Lobos 3 or 6 hour challenge
Saturday February 11, 2023 8am
Shelter 14, Wyandotte County Lake Park

--> Ultrasignup Link <--

This timed event is a lot of fun and can be casual,
but there will be a high level of competition here.

This tough 3.5 mile loop features 750ft+ of gain and is very steep.
Up to 35% grade in places.

Special award given for running 50k under the time limit.
You must start your final loop before the six hour mark.

Only 2 individuals have managed this feat in the past.

Weather could be dicey with snow or ice on the trails,
but generally the trails have been in good condition.

At the start/finish there will be a fire going, food,
drinks, porta-potties, and fun for the entire 6 hours
and probably then on into the late afternoon.

Come see the famous trails at Wyandotte County Lake Park
and experience: Los Lobos.